This website...well honestly it made me hungry!  Look at how delicious these cookies are!  Anyways, Aunt Niki's Cookies challenged me to incorporate sorting decorated cookies by category, create a custom order form, and a solution for cookie pick up time/advance ordering.  This website is all about happiness, fun, joy, and sprinkles!  I was able to practice my photography and graphic design skills on this delicious site!
This website was designed and is hosted on Shopify.
Share
View full details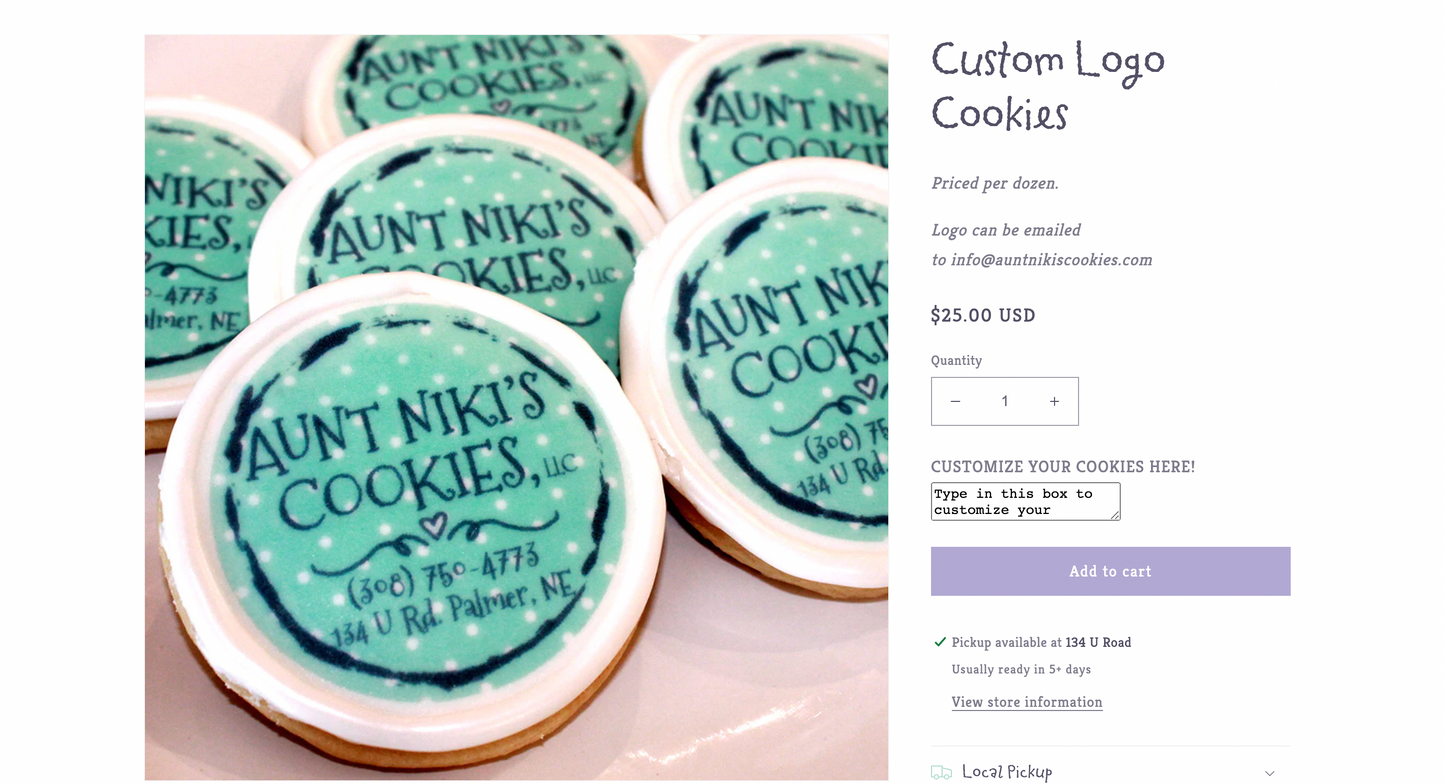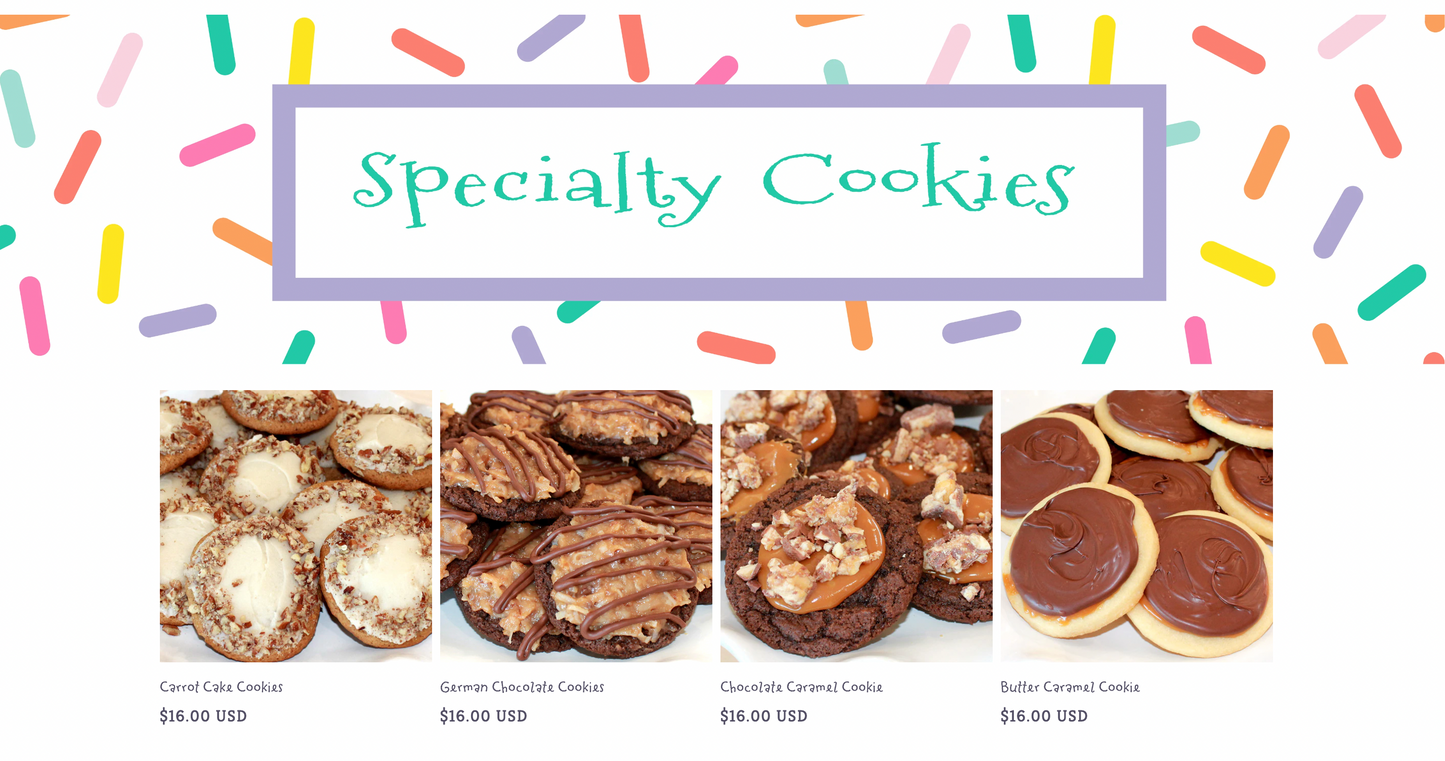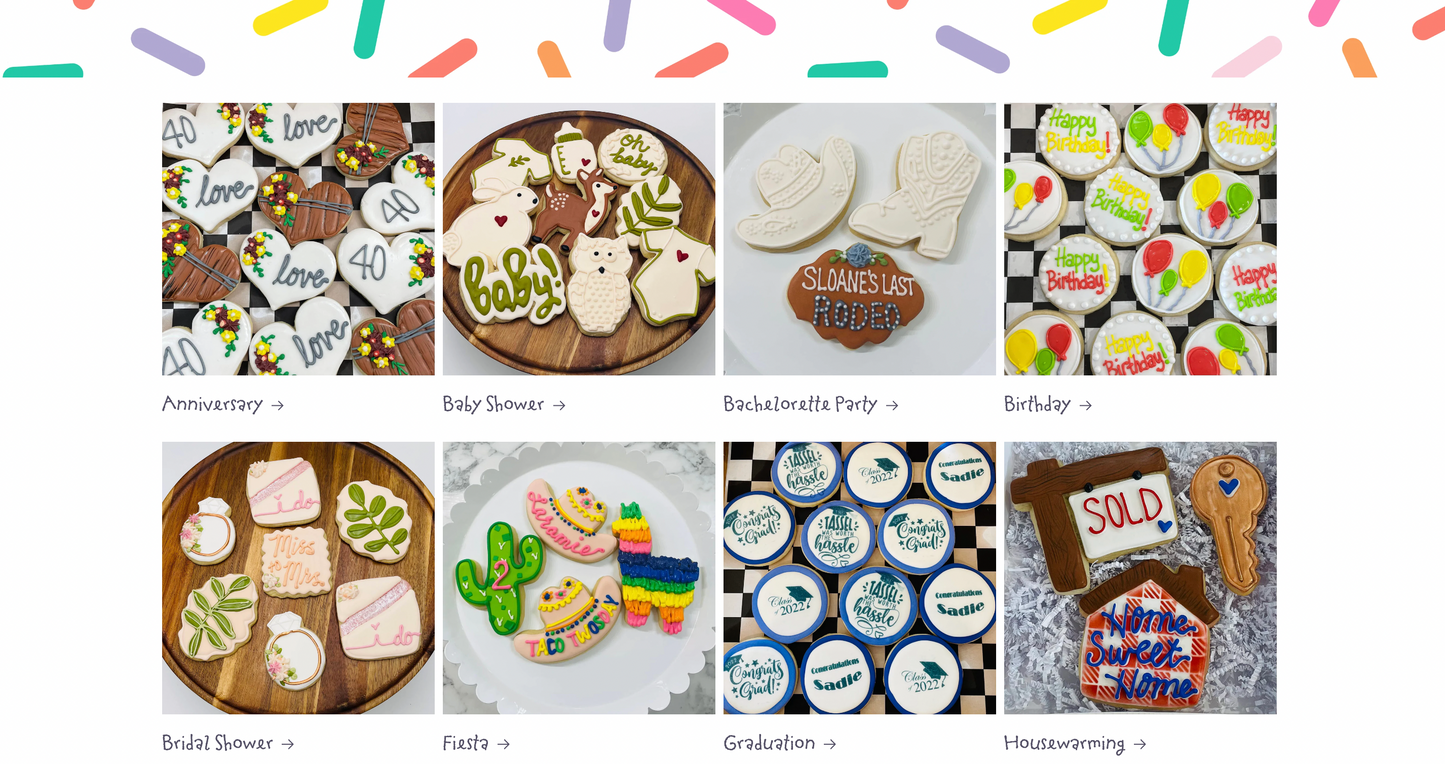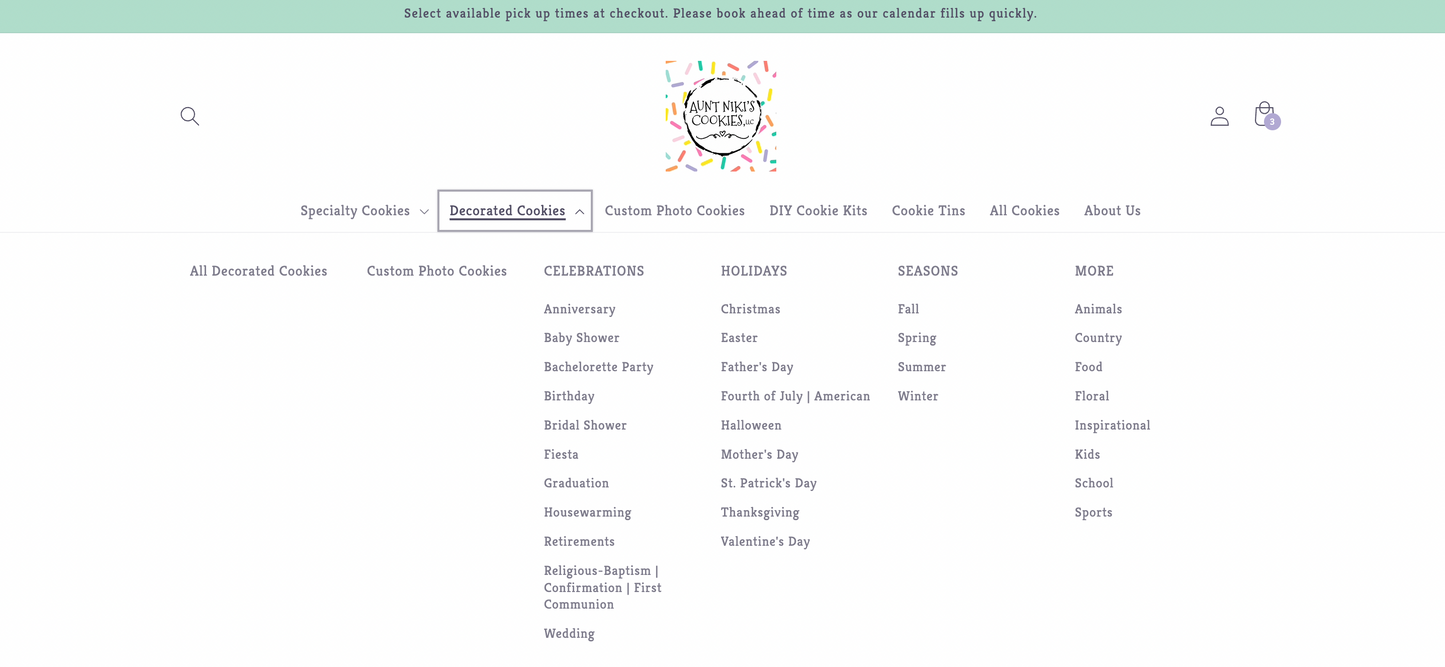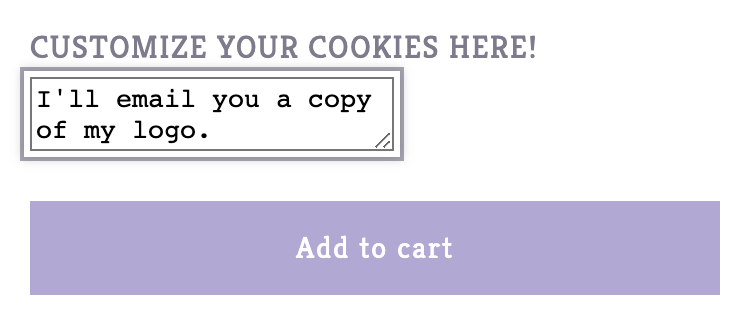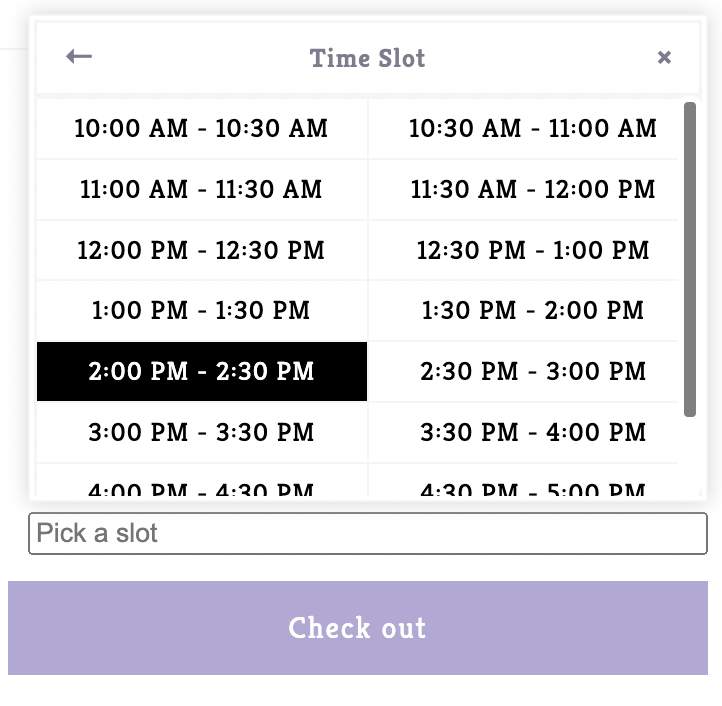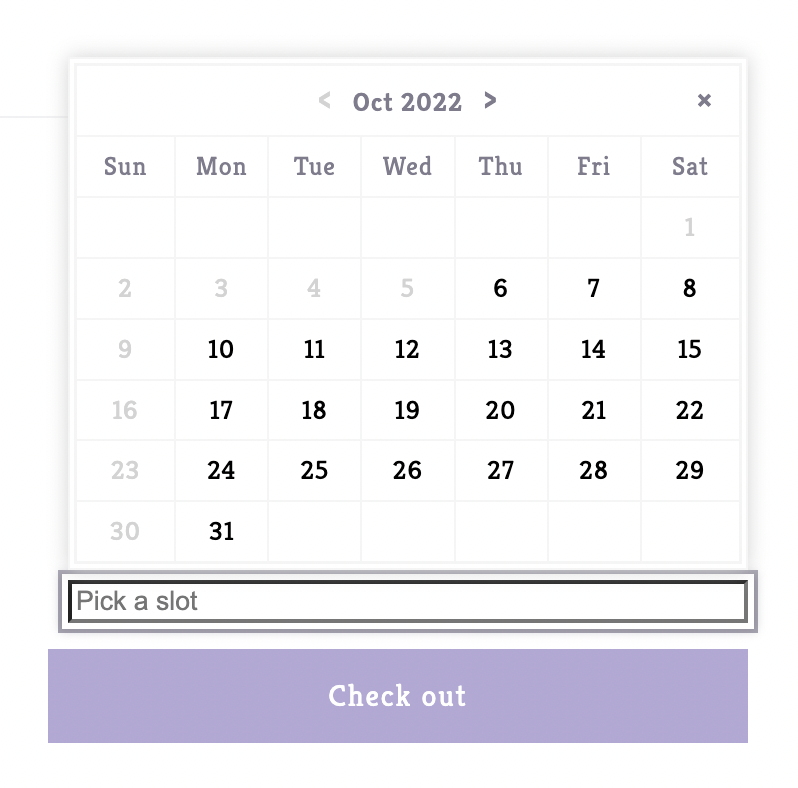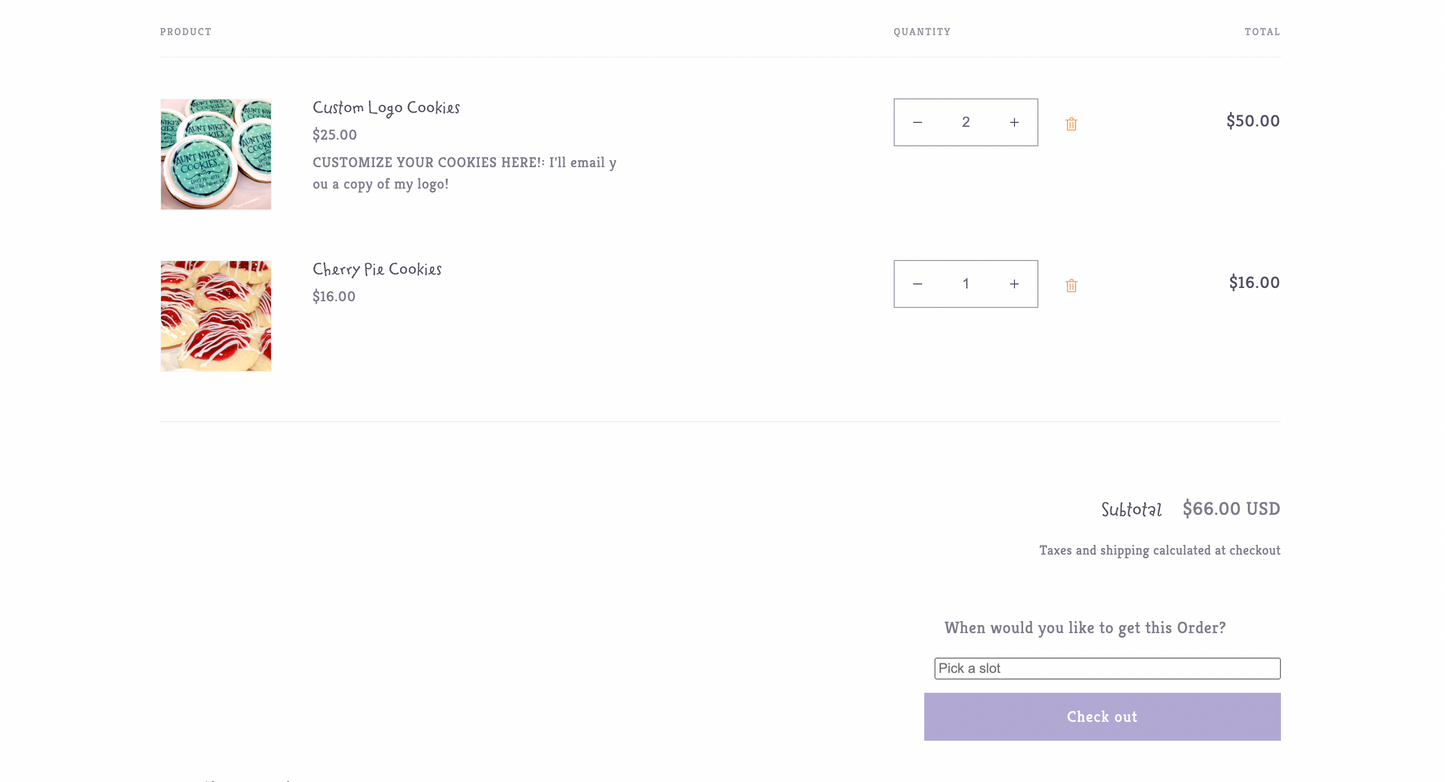 Ready for your dream site?
Fill out the contact form, and I'll get back to you soon!